Kwong Man Kee Group, including its principal operating subsidiary, Kwong Man Kee Engineering Limited is a well established construction and engineering company with flooring as its core business in Hong Kong. The Group has also actively developed waterproofing system, specialized spray paint, anti-skid engineering and landscape enhancement. We provide clients with one-stop service, from evaluation, quotation, construction, to site management and maintenance after completion.
With the established reputation and over 30 years of experience in Hong Kong, we are committed to constantly exploring the benefits of new materials, solutions and other technology, to improve quality, reduce risk and bring added value for our clients.
In 2016, Kwong Man Kee Group Limited (Stock code: 8023) listed on GEM of the Hong Kong Stock Exchange, a testament to our dedication to sustainable growth and creating long-term value for our shareholders, employees, and working partners.
The Group is committed to pursuing adding value on shareholders, employees, working partners and society under the all-win harmonious situations. Looking forward to the future, KMK Group will continually ensure clients' satisfaction, employees' care, shareholders' value as well as support the community with sound services and products.

Our Vision and Mission
Over the past 30 years, KMK Group has completed various projects in different scales and complexity. As a reliable partner, our mission is dedicated in delivering the best and long-term solutions in every project for our clients, exceeding their expectations. KMK Group will continue providing professional services, and strive for high quality and efficiency for our clients.
KMK Group strives to become one of the top-notch construction and engineering companies in Hong Kong as well as the preferred partner for developers, contractors, joint ventures and suppliers. We are also committed to create influence in the conventional construction field by injecting innovative ideas to create positive change.

Our Commiment to Sustainability
As a responsible member of the construction industry, KMK Group fully committed to reducing our impact on the environment and contributing to a more sustainable future. Our dedication to sustainability drives us to continuously assess and improve our practices to reduce our carbon footprint and minimize the environmental impact of our projects.
We are committed to sourcing new building materials that are environmentally friendly and reduce our carbon footprint. This includes materials with low VOCs and non-toxic elements. Additionally, we have introduced a new waterproofing green product from Europe that is highly efficient and increases durability of concrete structures, reducing unnecessary material waste.
Going forward, we are devoted to exploring new green materials, products, and methods that will help enhance the construction ecosystem and achieve our ESG commitments. We believe that by working together with our stakeholders, we can make a positive impact on the community and create a sustainable future for generations to come.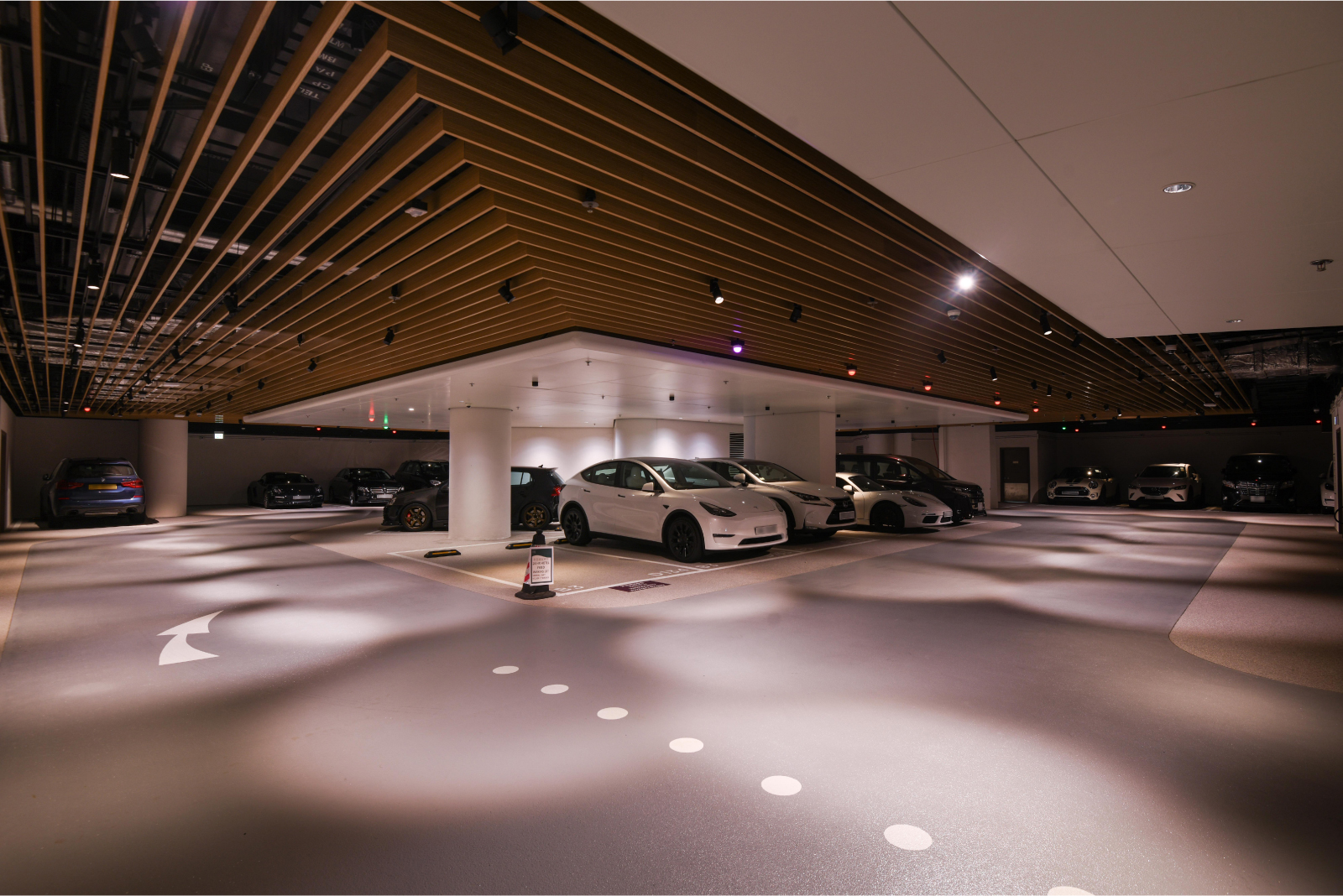 Sole Agent
An overseas supplier of proprietary anti-skid surfacing materials
Project with major Property Developer and MTR
– Commercial buildings
– Stations works
Project for a Private Hospital
Flooring works locates on Junction work
Flooring works for tallest building in HK
Commercial building on Austin Road West
Project for University Student Hostel
Located at Lung Wah Street, Kennedy Town
Project for Main Contractor
Flooring works for office building on Chai Wan Kok Street, Chai Wan
Kwong Man Kee Group listed on Hong Kong Stock Exchange Market
Stock code: 8023
Expanded business to spray paint and waterproofing
The next generation of hydrophilic pore-blocking ingredients – Green Waterproofing Concrete
Our principal operating subsidiaries include:
Kwong Man Kee Engineering Limited
Kwong Man Kee Specialist Engineering Limited
Kwong Man Kee (Macau) Engineering Limited