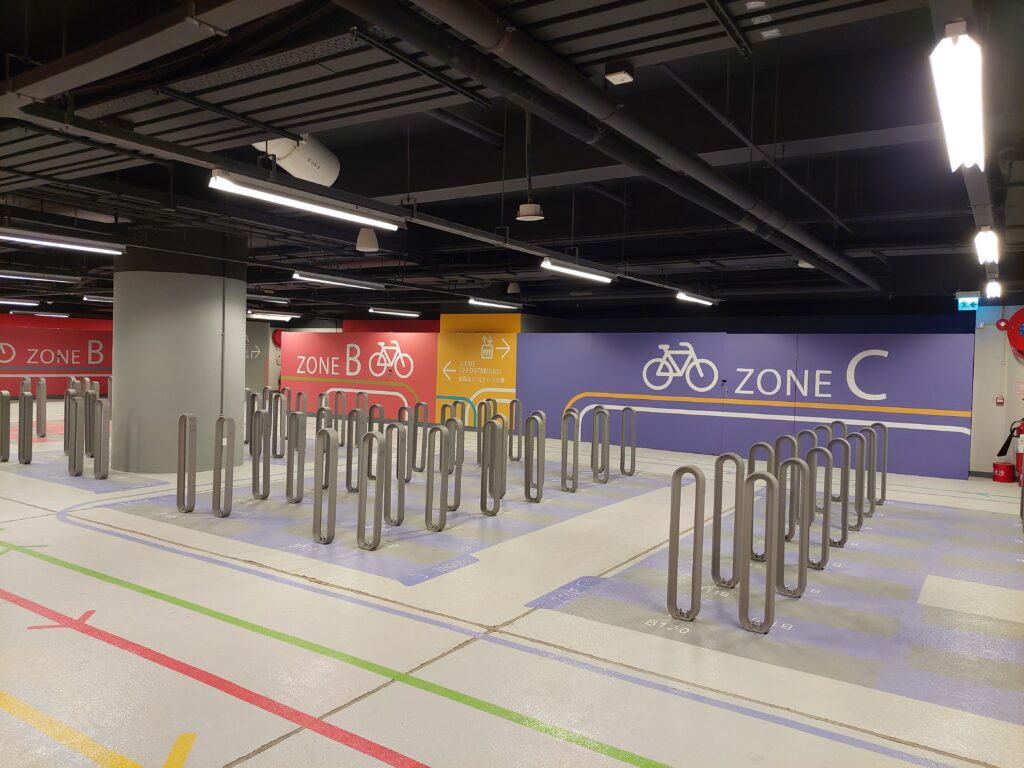 KMK is thrilled to announce the completion of the car park coating project at The Wai, Hong Kong's brand new and highly anticipated shopping mall in Tai Wai. The Wai is strategically located, benefiting from a central position and an exceptional transport network. As the only mega mall in the district, it promises to become a landmark destination, offering exciting experiences for local residents and visitors alike.
KMK has been entrusted with the responsibility of providing car park coating services for both The Wai and the adjacent residential development, Pavilia Farm, covering an impressive area of approximately 22,000 square meters.
This project holds a distinct feature that sets it apart – the inclusion of the largest parking space for bikes in Hong Kong. Recognizing the deep-rooted history and culture of bike riding in the Tai Wai and Shatin districts, KMK has created an iconic bike parking area at The Wai. The vibrant colors chosen for this space symbolize energy and passion, offering riders a captivating destination to park their bikes before embarking on a journey of shopping, dining, and relaxation within the mall.
For the car park space, a Green Label certified, low VOC, solvent-free, flexible polyurethane coating system has been employed. This environmentally friendly and sustainable solution ensures a pleasant and unique experience for visitors and residents using the parking facilities. With the excellent craftsmanship of KMK team, the high-quality coating not only enhances the aesthetics of the car park but also provides durability and longevity, ensuring the parking area remains visually appealing and functional for years to come.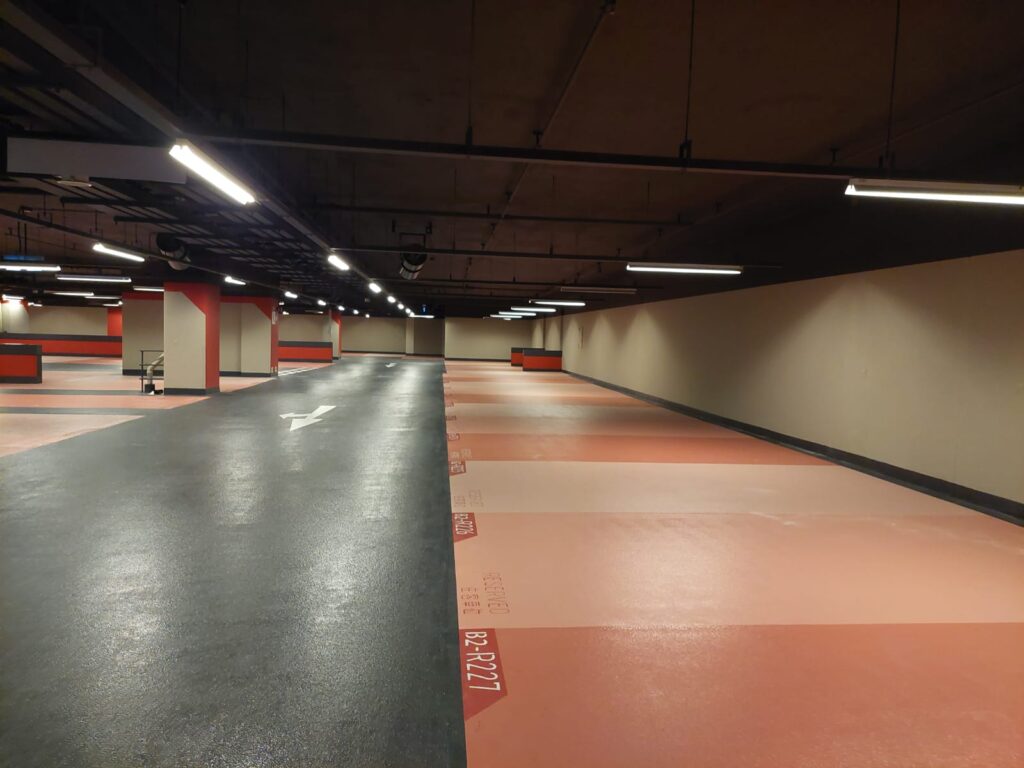 The successful completion of the car park coating project at The Wai further solidifies KMK's reputation as a trusted and innovative car park contractor. The company's commitment to delivering exceptional results, coupled with its dedication to sustainability, has made it the preferred choice for many prestigious projects in the region.
Photo credit: The HK Hub (Featured image)