At The Hilton Hotel, Kota Kinabalu, Sabah, Malaysia
On 28 September 2022, KMK Krystaline Malaysia was invited by The Institution of Engineers Malaysia (Sabah Branch), in collaboration with The Jabatan Perkhidmatan Pembetungan, Sabah (Department of Sewerage Services, Sabah) to participate in a one day seminar on " Sewage Awareness" at the Hilton Hotel in Kota Kinabalu, Sabah.
During the one-day seminar, KMK Krystaline Malaysia proudly delivered a presentation titled "Next-Generation C-S-H Hydrophilic Crystal Pore Fracture Repair Technology and Its Applications". Since this C-S-H Crystallisation is a new technology (Waterproofing System) in the market, especially in Malaysia. We received a lot of inquiries from the Engineers in relation to its technical characteristics and performances on the stage and in our booth.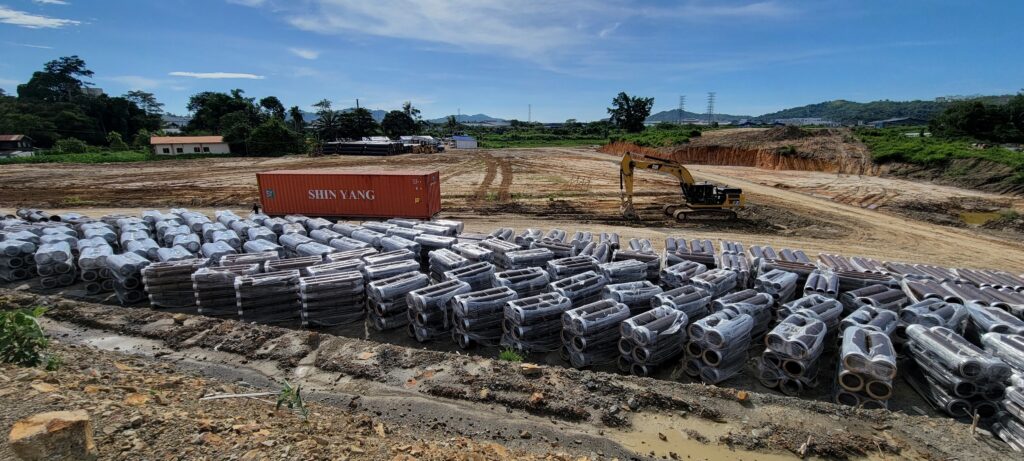 Currently, as confirmed by our Agent in Sabah, they have just secured in supplying 18,000 cubic meters of concrete to be treated with Krystaline C-S-H technology for "The Sewage Treatment Plant And Sewerage Pipe Network Project at Kota Kinabalu Industrial Park Phase 1" development which is owned by The State Government of Sabah, Malaysia.